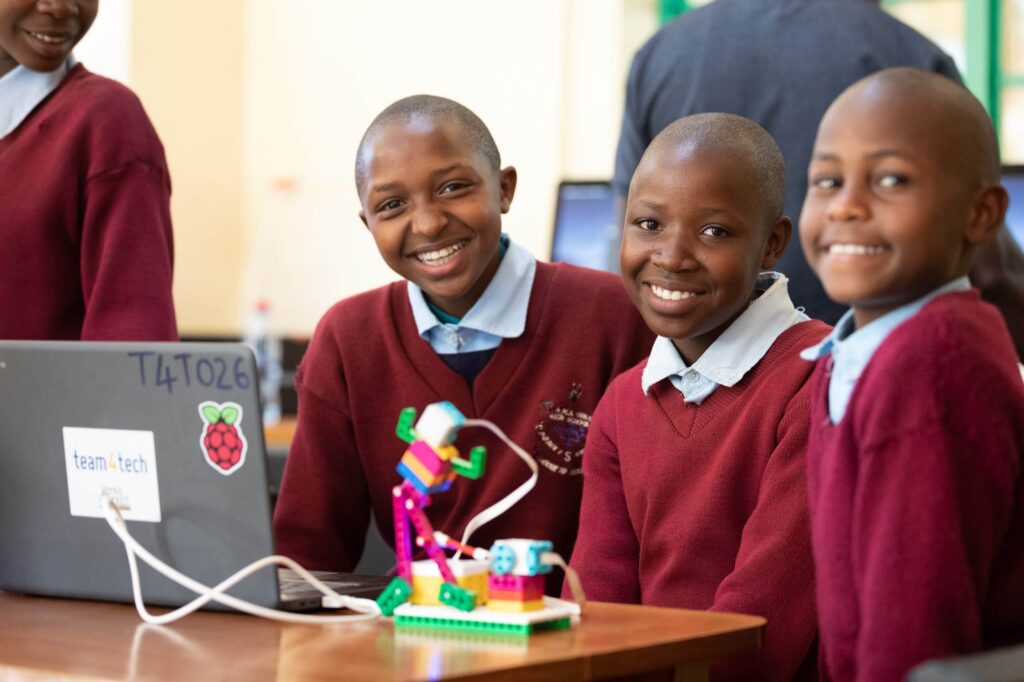 Skilled Volunteering
Team4Tech connects teams of skilled volunteers with nonprofits in global communities that are in need of expertise. Whether you're a seasoned professional or just starting your professional journey, your skills, and experience can make a lasting impact with our nonprofit partners.
Volunteering with Team4Tech is also an opportunity for you to build leadership capabilities, connect with colleagues from different functions and regions, and renew a sense of purpose.
Are you ready to use your skills to expand educational and economic opportunities for learners around the world?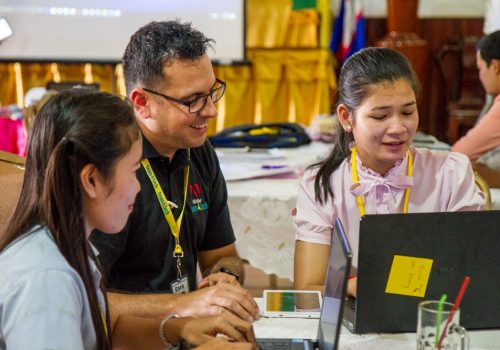 Team4Tech skilled volunteer programs can be virtual, in-person at your company's site or hybrid with time spent on-site with the nonprofit.
Strategic pro bono programs activate a team of corporate volunteers to work with a nonprofit on designing and implementing a technology solution such as digitizing curriculum to reach more refugees in Kenya or designing maker spaces for women entrepreneurs in rural Mexico.
Design workshops engage volunteers to spend a few hours designing solutions for key challenges facing a nonprofit such as "How might we reach more girls with our STEM programs?"
Activating Changemakers
After his project, Team4Tech Fellow Nick Heaton from Cadence Design Systems joined the board of Women in Tech Uganda (WITU), helped them launch a microloan program for women entrepreneurs, and raised money to feed impoverished families in Kampala during the COVID 19 crisis.
"After the volunteering experience, I started to involve myself more with projects in my city and with the company. I think the confidence I gained helped me to step out and raise my hand in the corporate world. For example, I'm giving 2 seminars about women empowerment. I wouldn't have the courage to do this in the past."

Cadence volunteer
Do you want to bring skilled volunteer programs to your company?