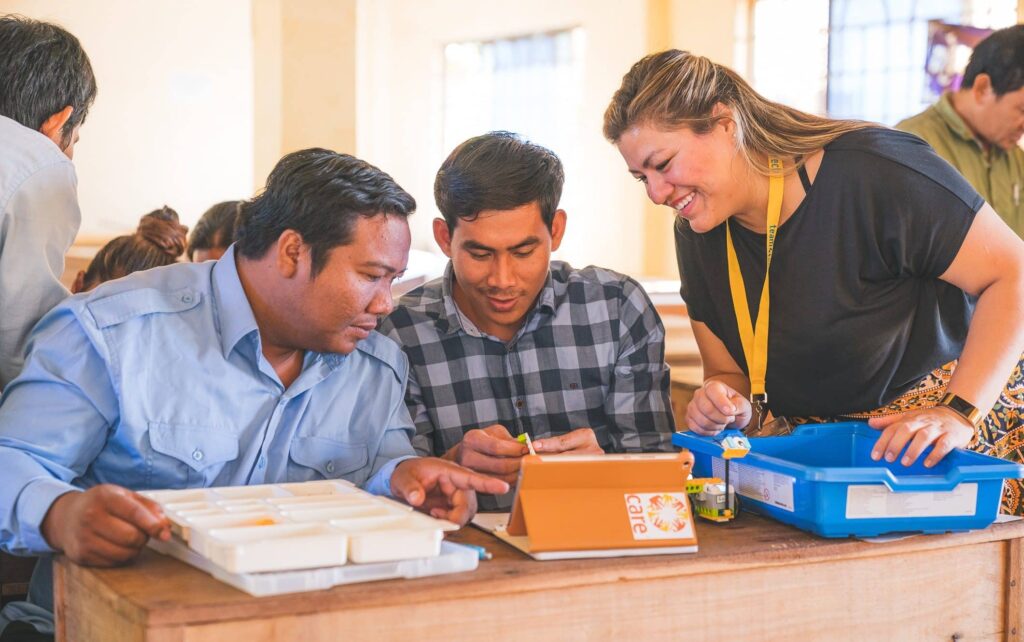 Accelerating the impact of education nonprofit organizations
Team4Tech supports education nonprofit organizations to improve the quality of education so individuals gain lifelong learning skills for economic success. Together we address issues such as lack of access to quality education, digital inequity, and inadequate teacher training and support.
"The support and resources provided by Team4Tech have allowed us to make a real difference in the lives of young people in our community. By providing high-quality training and support through our ICT Training Centre and the digital resources, we are helping to prepare the next generation for success in the digital age. We are truly grateful for the partnership and support of Team4Tech and the positive impact it has had on our organization."

Centre for Youth & Development, Malawi
Join the Team4Tech Community of Practice
If you are an education nonprofit leader or educator focused on improving the quality of education for learners in under-resourced communities, join the Team4Tech Community of Practice to share ideas, best practices, and build meaningful connections. This Community of Practice includes free educational resources and opportunities to connect directly with our global network of nonprofits, educators, and thought leaders.
Accelerating nonprofit impact through pro bono support
Team4Tech provides technology solutions, grants, and training to support nonprofit partners in building capacity to improve learner outcomes and scale their impact.
Strategic Nonprofit Partnerships
Team4Tech carefully selects education nonprofit organizations to participate in a 3-5 year partnerships to ensure sustainable impact. Throughout these long-term partnerships, selected nonprofits receive:
Up to $15,000 matching grant for technology solutions per year
Implementation & training projects with the support of skilled volunteers
Ongoing support from a Team4Tech Program Director
Access to Team4Tech's global online Community of Practice
Access to regional hubs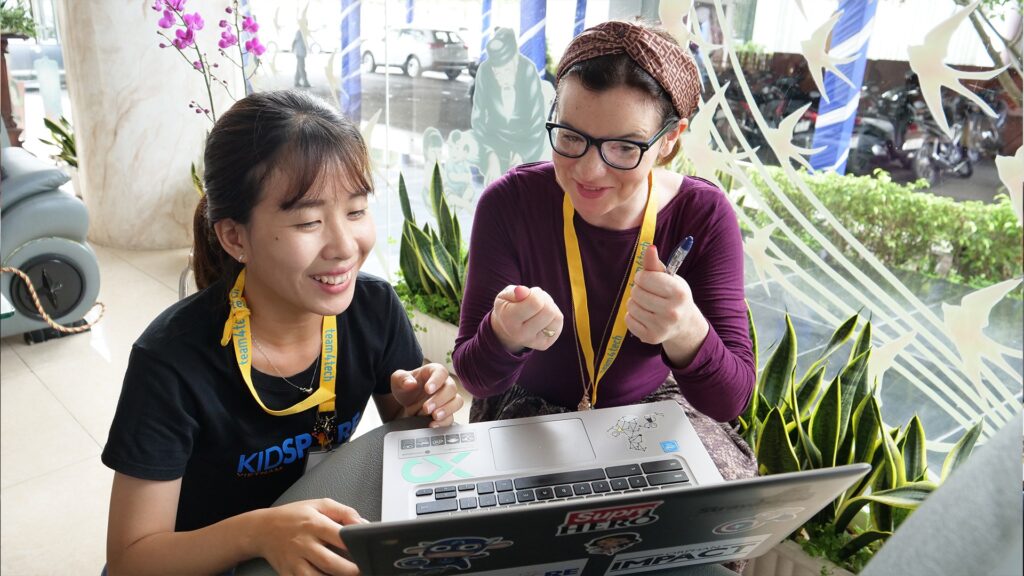 Teacher Training and Support
Team4Tech projects leverage skilled volunteers to support educators and learners by:
Providing teacher training on productivity tools and EdTech software
Conducting student and teacher workshops on maker mindset and STEM
Providing mentorship, guidance, and support for students' career planning
Vetting, curating, and reviewing content and solutions
Using data to track and support learner progress
Nonprofit Capacity Building
Team4Tech projects leverage skilled volunteers to support nonprofit organizations to build capacity by:
Developing communication and operations plans
Supporting marketing and scale through social media strategies, campaign implementation, and brand development
Enhancing fundraising efforts and identifying new fundraising opportunities
Technology and Infrastructure
Team4Tech projects leverage skilled volunteers to support nonprofit organizations with technical infrastructure by:
Conducting technology infrastructure assessments
Conducting training on technology planning for nonprofit organizations
Supporting the setup of a maker space
Translating curriculum to digital format
Launching learning management systems
Analyzing and enhancing cybersecurity infrastructure
Creating and updating websites
Assisting with domain and website migrations, and supporting API integrations
Many of the materials and tools from these projects are shared in our Community of Practice. These projects are facilitated by Team4Tech's dedicated program team and are supported by the talents and time of skilled volunteers from our corporate partners.